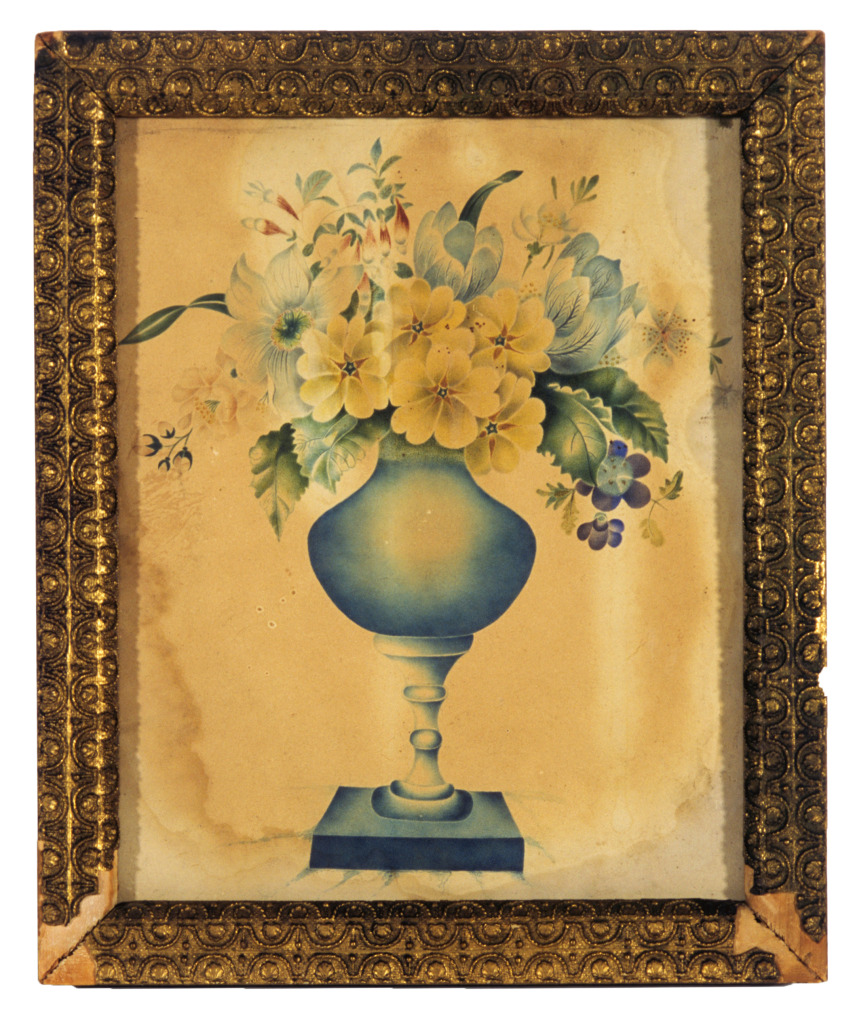 Lending Library of Originals (LLO)
At the spring 2014 meeting, HSEAD's Board of Trustees voted unanimously to initiate a program whereby our members could rent antique, original early American decorated pieces. The rental period will be for 1 year with a fee of $25.00.Individuals wishing to rent an original piece, must sign a contract and pay a deposit. One very important condition of the rental is that it must be submitted for judging. Original EAD pieces can sometimes be very expensive and difficult to find, therefore the Lending Library of Originals was started. The main purpose is to give members the opportunity to work from an antique, original piece of early American decorated art without having to invest substantial amounts of money.
This program is off to a very good start with 11 pieces which consists of a reverse glass painting in a 13 ball mirror frame; 2 country tin pieces; a stenciled box; 2 stenciled trays; a large ponytpool tray with a green background; a freehand bronze decorated tea board; pair of theorem hand screens; a watercolor theorem and a decorated bellow donated by Dick Sample.   One of the stenciled trays was donated by the family of Barbara Smith and is exceptionally decorated.
The committee for this new program is Carolyn Hedge, Debbie Lambeth and Parma Jewett. All of the above mentioned pieces will be available to rent at the spring meeting in PA and hopefully by then we will have added a few more pieces.