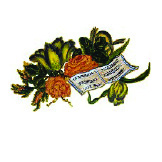 73rd Annual HSEAD Conference and Exhibition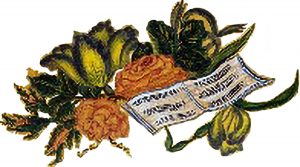 Join us at the HSEAD 73rd Annual Conference and Exhibition
April 12-14. 2019
at the Campus Center Auditorium University of Massachusetts, Amherst
"The Artistic Woman"
Introducing Women's Painted Furniture as a Judged Category
A Message from the Meeting Chair
On behalf of President Rebecca Kidder and the members of the Board of Trustees, Old Colony Chapter
cordially invites you to attend the annual HSEAD Exhibition, April 12-14, 2019, in Amherst, MA.
We will be staying at the Hotel UMASS on the University Campus. The Hotel and Convention Center
are part of the Student Center. It will be quite exciting as students are there all day long
visiting the book store, numerous cafes and a fabulous food court, which has been rated number one
in the country for two years in a row. We have extended an invitation to the Art and Art History
departments of several area colleges to visit our Exhibition. It will be fun to see the enthusiasm of the younger generation.
This is the first year women's painted furniture will be judged and Betsy Salm along with Eve Marschark will be giving an illustrated talk
accompanied by a large display of original painted items. On Friday evening, we will have a
curator from Old Deerfield speaking about the Flynt Center of Early New England Life as well as
Historic Deerfield. On Sunday morning, Ms. Daria D'Arienzo, retired head of Archives and Special
Collections at Amherst College & the current Meekins Archivist at the Williamsburg Public Library,
will speak about Orra White Hitchcock, a 19th century teacher, artist, traveler, and woman of science.
On Saturday,
interested members will be able to visit the Flynt Center of Early New England Life, a fabulous museum about 12-15 miles from The Hotel UMASS.
Our raffle table will be a feast for the eyes, enticing money to flow from your hands. You will
want everything made by our finest craftsmen. Friday night's centerpieces are being created solely
by one of our Master Craftsmen (whose initials are C.H.). This will be a treasure not to be missed
and we hope you can win one.
However, if you don't win on Friday, Saturday night's centerpiece will help you forget your loss!
So come and enjoy a completely new Exhibition atmosphere as we strive to
gently step into the future!
Nancy Corcoran, Meeting Chairman