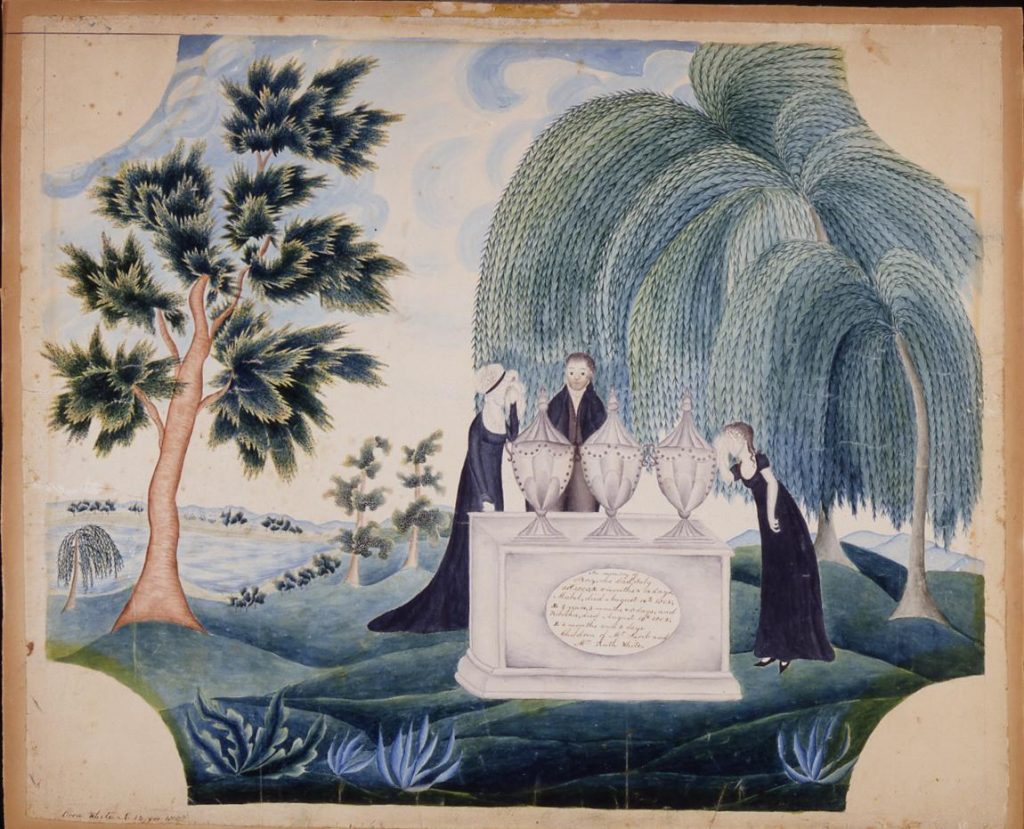 Exhibition of rarely seen nineteenth-century female artist/scientist's work at American Folk Art Museum begins June 12
Dear Members,
The Williamsburg meeting was such fun with terrific speakers, wonderful location, and a fabulous Exhibition!  I hope you were able to go.
On Saturday evening,  Old Colony Chapter announced the location, theme, and speakers for 2019.  The meeting will be  held April 12-14, 2019 at The Hotel at UMASS on the campus of the University of Massachusett in Amherst.  The theme is "The Artistic Woman" with a special focus on schoolgirl art.  You will be hearing much, much more about the meeting in upcoming months, but today I wanted to alert you to a special exhibition at the American Folk Art Museum this summer that directly relates to our meeting in Amherst.
One of our conference speakers will be a retired professor of history at Amherst who has a special interest in the life of Orra White Hitchcock.  She will tell us about the life of this fascinating woman who was teaching art, science, astronomy and more at Deerfield Academy by the age of 17.  Her accomplishments in her adult life are astonishing.
The exhibition at AFAM focuses on Orra's art and includes nearly 100 of her watercolors, drawings, prints, etc completed between 1810 and the 1840s.  Included is the earliest known example of her artwork, a mourning painting in memory of three of her siblings completed when she was 14.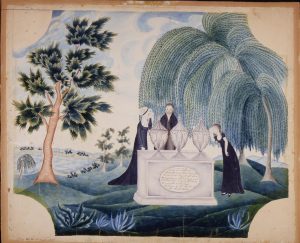 This exhibition runs from June 12, 2018-September 23, 2018. It sounds wonderful and I am going to try to attend!  Click on the link to learn more
https://folkartmuseum.org/news/charting-divine-plan-art-orra-white-hitchcock-press-release/
Polly Bartow
HSEAD Convention Planner
SaveSave