All categories of Membership are $20.00.
Dues are payable by November 1st, but no later than December 31st.
Checks are made payable to:
William Penn Chapter HSEAD
Mail checks to:
Susan Naddeo
248 Mountain Road
Kempton, Pennsylvania 19529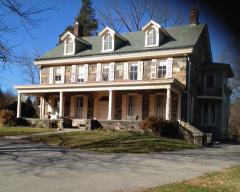 The William Penn Chapter holds four (4) meetings per year at Ashbridge House located at 1301 West Montgomery Avenue, Rosemont, PA 19010, which is a suburb of Philadelphia. Ashbridge House is an elegant historic (former home) building that is now owned by Lower Merion Township, and located near Rosemont College. Our meetings are held the first Wednesday of April, May, October, and the second Wednesday of November, annually. The November meeting is held the second Wednesday due to Ashbridge House being a polling place and we are unable to use the facility the first Wednesday.
We also have a Christmas Social that is held the first Wednesday in December. Our members provide an outstanding array of delicious foods that is served buffet style. This is also a time when each member in attendance brings along several bags of non-perishable foods to be donated to the local food banks … so it is also a service project for us. It is an honor that our William Penn Chapter has two HSEAD teachers: Linda Brubaker and Alexandra Perrot. Linda specializes in Country Painting, Reverse Glass, Stenciling, Theorems (both water and oils), Faux Finishes, Primitive Portraits, Pontypool Painting, Watercolor Painting, Free Hand Bronze, and Metal Leaf. Alexandra specializes in Country Painting, Pontypool, Stenciling, Theorems, Faux Finishes, Primitive Portraits. Both Linda and Alexandra teach Applicants as well other classes.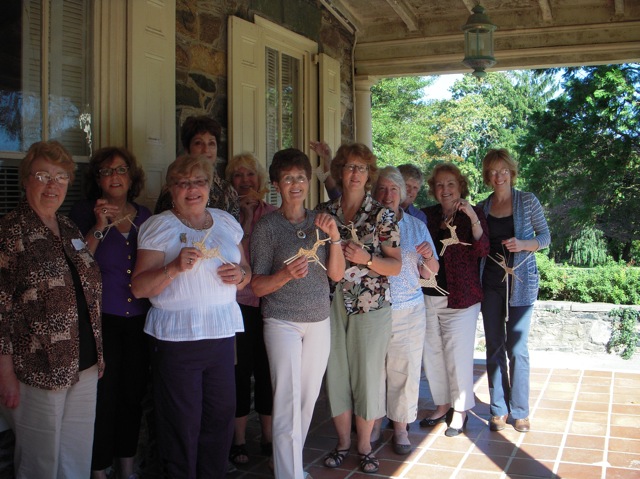 We enjoy taking group trips to view artwork at various locations. We also have fun and informative programs, including workshops. We have created press flower designs, made woven holiday ornaments, had a workshop on Bronzed Silhouettes, demonstration on the Art of Oil Gilding, followed by a workshop creating a small tray with butterfly design with Gold Leaf. We invite you to contact the chapter by phone or email for more information. Please also check our calendar and blog area for updates on upcoming events and chapter activities.